ARCHER2 final cabinets arrive
By Anne Whiting EPCC on July 28, 2021
Tags: blog
---
This week the final cabinets to complete the full ARCHER2 system have arrived onsite in Edinburgh on multiple trucks.
The boxes were so large that doors had to be removed.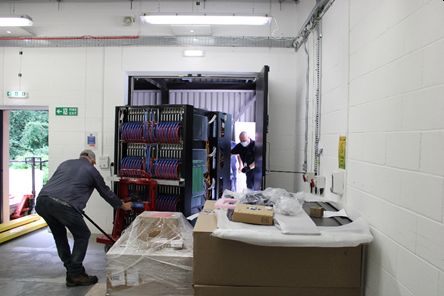 All cabinets are now safely in place, with water cooling enabled. Further work to integrate them into the system is ongoing.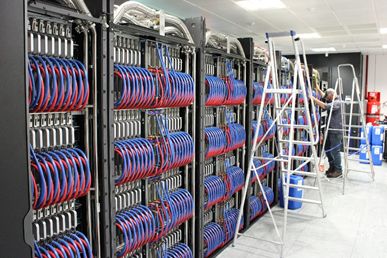 And the doors are going on, complete with ARCHER2 decals. ARCHER2 is in the room!